Evidently our Friend T over at Desperately Seeking Seersucker is in the giving mood this holiday season! I love the cute items she is giving away.... oh my gosh!!!!!! You should all check it out at :
http://desperatelyseekingseersucker.blogspot.com/2010/12/few-of-my-favorite-things-giveaway.html
She is giving away some of her favorite things this season: A Gorgeous calendar ohh la la! A pair of elbow length beautiful dish gloves (and any of you out there w/o a dishwasher as I am KNOW how great those are!) and a battery powered Bag re-sealer (talk about AWESOME!)
In the spirit of her giveaway I am going to list my top three favorite things!
(although...... no giveaway from this girl this year!)
1) My camera...... LOVE LOVE LOVE!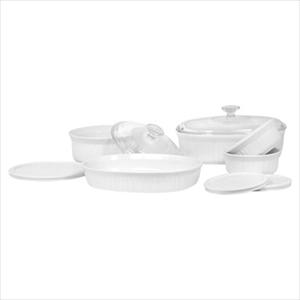 2) The Corning-ware dishes that have been passed to me by my mom :0)
3) My red striped shower curtain.... it just brightens the place up :0)